Dudhsagar Waterfall Jeep Safari Booking
Enthralling Jeep Safari experiences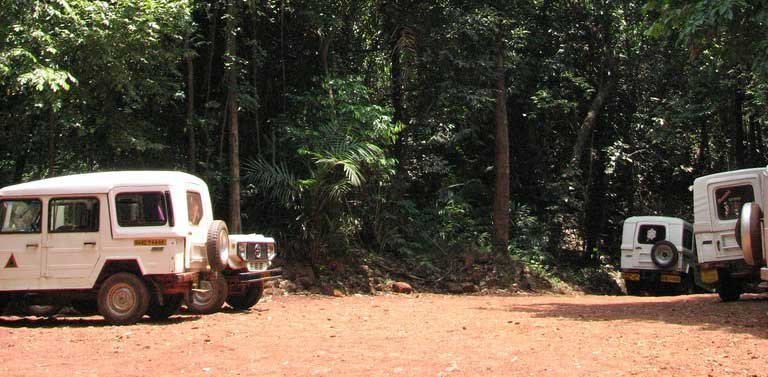 Goa is one among the top rated tourist destinations of the Indian subcontinent. Just like the diversity of India, Goa is also much diverse. Apart from the heavenly beaches and delicious foods of Goa land, there are a lot many things to explore there. One among such oozing thing is the jeep safari ride until the popular
Dudhsagar falls to sooth the eyes with amazing beauty of the nature.
Dudhsagar falls has a mythological story behind its name. It is named so because of its milky colour. It really looks like milk falling from the heaven. It is one of the most beautiful and peak situated falls of nature. The off-white milky water falls from a height of approximately 310km which looks nothing less than god showering love upon his children in the form of milk.
Natural Beauty 
It is a must visit place in Goa which is situated at the Western Ghats of Goa near the Bhagwan Mahaveer National Park and Mollem National Park. To give yourself this visual delight, you need to book a jeep safari, which will come under your budget. It is 500/person and the vehicle accommodates 7 person at max. If your luck is with you then during the bumpy ride of jeep you may get to see few animals like snake and even birds while crossing the jungle.
After reaching, you can relax yourself with juice and beverages on waterside. You can also jump inside the water with life-jacket. It is compulsory as regulated by the Government. For sure, it will be one of your best experiences.
Undoubtedly, jeep safari ride will be your most worthy part of this trip. Think yourself after coming back, don't you want to visit the beauty again?
Dudhsagar Jeep Safari - Rules