The Bhagwan Mahaveer Wildlife Sanctuary is a perfect place for wildlife enthusiasts and nature lovers. The sanctuary also is home to important temples such as Kadamba Dynasty and Dudhsagar Falls. This Sanctuary is a home of many rare and endangered species.
There are a variety of evergreen birds like Drongo, Emerald Dove, Golden Oriole, great Indian Hornbill, beautiful Malabar Pied Hornbill, yellow bulbul with the ruby throat, Myna with a grey head, Kingfishers, wagtails, and many other colorful birds. An ornithologist will love being here.
This Sanctuary is also popular among photographer for Snakes mainly King Cobra and other snakes like bronzeback tree snake, Malabar pit viper, hump-nosed pit viper, Common krait, rat snake, Indian rock python, Russell's viper, cat snake, and Indian cobra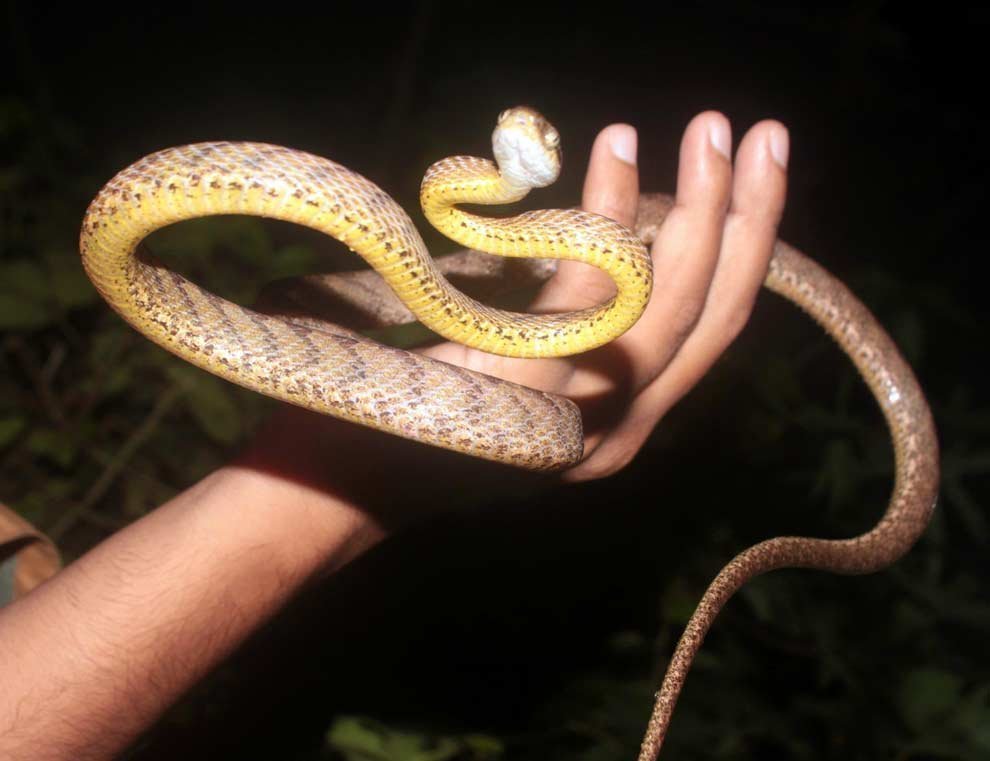 The animals spotted in the sanctuary are Barking Deer, Bengal Tiger, Black Panther, Leopards, giant Squirrel of Malabar, the flying type squirrel, Gaur, Langur, wildcat Civet, Porcupine, Sambar, Wild Dog, and Boar, Pangolin and many other unusual and different animals.
The Malabar gliding frog or Malabar flying frog (Rhacophorus malabaricus) is a moss frog species found in the Western Ghats of India.
The term "gliding" frog refers to its ability to break its fall by stretching the webbing between its toes when making leaps down from the treetops. It can make gliding jumps of 9–12 m, a maximum of about 115 times its length.
Apart from unusual varieties of birds and animals, there are various colorful and splendid butterflies like the Common Jezebel, Plum Judy, Lime Butterfly, Blue Mormon, Plain Tiger, Southern Birdwing and many other species of butterflies.