We all visit GOA or we wish to visit GOA in our lifetime. This time when I was planning my itenary for GOA in September, I had planned a complete day to dedicate to the mighty waterfall "Dudhsagar". Dudhsagar falls is the tallest waterfall in India located in the border of Karnataka & GOA.
The falls is located at Bhagwan Mahaveer Sanctuary and Mollem National Park among the Western Ghats. The falls can be reached from Kullem (state-GOA) railway station through the jungle trek or Dudhsagar Jeep safari. This is 14kms trek one way. The advantage of this route is it is shaded and through the greens. The alternative to this is trek alongside the railway track from Kullem to Sonaulim station and join back to mud road of the jungle. This would be a 12 km trek one way. More Details on How to reach Dudhsagar Falls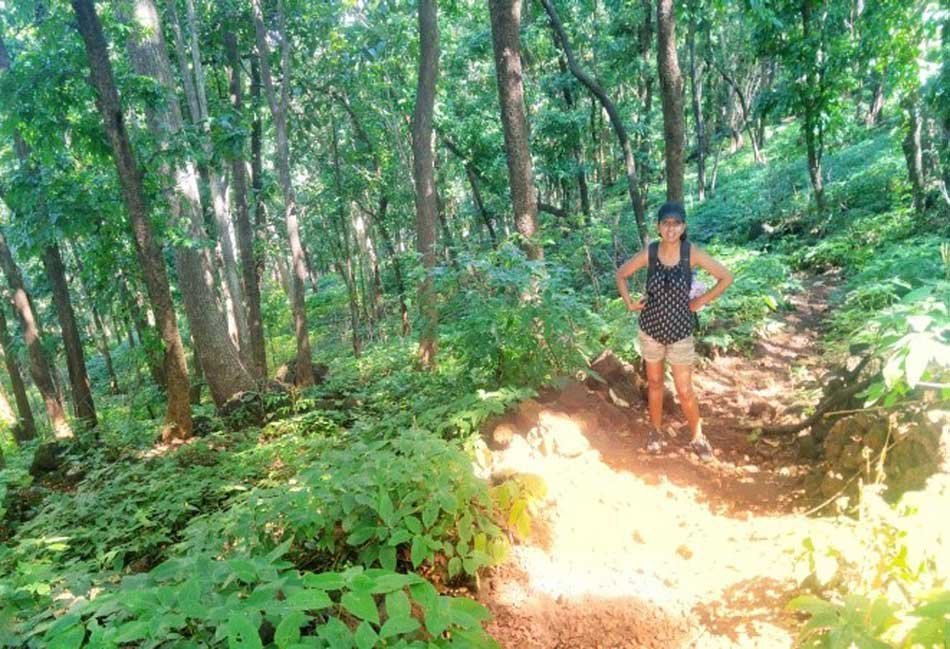 [osm_map_v3 map_center="15.5755,73.7949″ zoom="18″ width="100%" height="450″ tagged_type="post" marker_name="mic_blue_pinother_02.png" tagged_filter="Waterfalls" map_border="thin solid blue" tagged_color="blue"]
Beside this, one can also trek from Castle rock station (State-Karnataka) to reach to this beautiful destination. This is 13km one way. The locals would like to take you along hence they would be your guide – "as they say" and they charge around Rs. 500-600 per person. It is suggested that one should start early morning to finish their day by 5pm.
We were staying at Colva – South Goa hence we took the passenger train which runs daily from Vasco da Gama to Kullem. We started around 7am from the hotel on our rented scooter and parked it in Madgaon railway station. The train stops at Madgaon at 8:05am, we were dropped at Kullem around 9:30am. The train returns from Kullem at 5pm.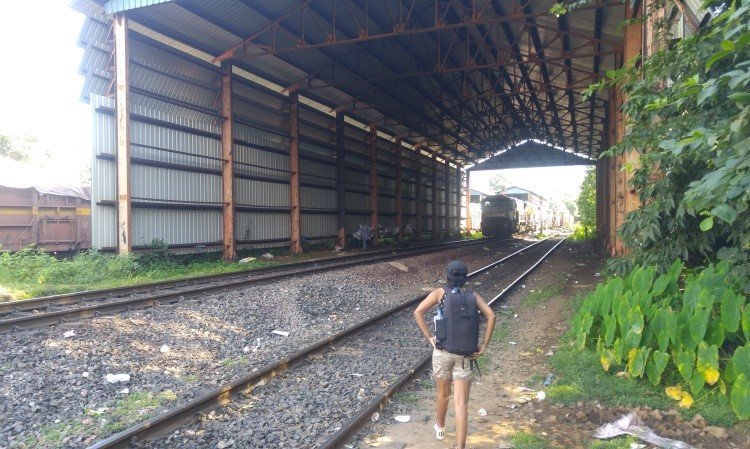 We started to trek by the railway track and met other fellow travellers with a guide. We were enlightened by the fact that we have to go with a guide because if the police catch it is a 5k penalty for trekking along the railway tracks!! Convinced by the fact that we have blessings of a local guide we started to walk through the jungle road.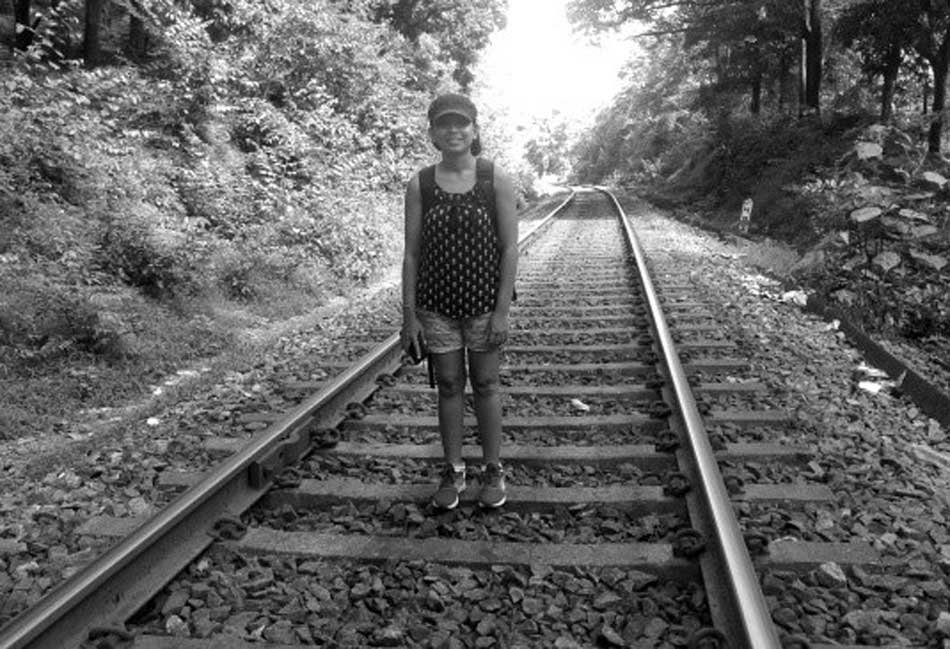 Our senses got activated with Lush green mud road, sound of flowing stream, cottony clouds with surrounded hills, birds chirping and nature has already started to heal you by then.
We reached a "Chai" place at Sonaulim around 1pm and rested for 30mins. We met a large group who were headed towards the same destination. It is 3-4kims trek on mud road from Sonaulim to the falls.
Around 2:30pm, we were at the watchtower where the falls is seen from a distance. I was overwhelmed by the fact that it was really worth to compromise on the food and trek this long to experience this marvelous set up of "Dudhsagar Falls". The source of water is river Mandovi and few steps below the falls you will see a train passes frequently which makes it unique. It is surrounded by hills.
Suggestions: The current inside the river might go high hence be careful while playing in the water. Carry dry foods and biscuits and drink plenty of water while you hike towards your destination.
Article written by – Monibha Mitra